EDB
Elephant in the room
Working with a US-based database software business to create a brand to match their purpose, and their market
industry Software
services
Strategy
Creative
Content
PR
The Challenge
EDB's core belief is that Postgres is more than just database technology – it's a movement built on a commitment to enable innovation. And it needed a brand that said as much to partners, customers and the wider Postgres community. That meant a fresh, distinctive new brand identity that remained true to Postgres, while standing out in a busy market.
EDB Orange
PMS: 1655 C
CMYK: 0, 75, 100, 0
RGB: 255, 62, 0
Hex: #FF3E00
EDB Blue
PMS: 275 C
CMYK: 74, 68, 0, 72
RGB: 18, 22, 70
Hex: #121646
Light blue

Mint Green

Green

Light orange

Purple

Maroon
Our Approach
Our work began with messaging, strategy and creative workshops with EDB in Boston, alongside extensive research to inform the work we were doing. The sessions gave us a broad creative playground to do something interesting with EDB's brand, and within Postgres (not least because the Postgres logo is an elephant). From there, we started to bring the brand to life with a new identity, logo, colour palette, tone and visual style. Oh and a new name, too (changed from EnterpriseDB).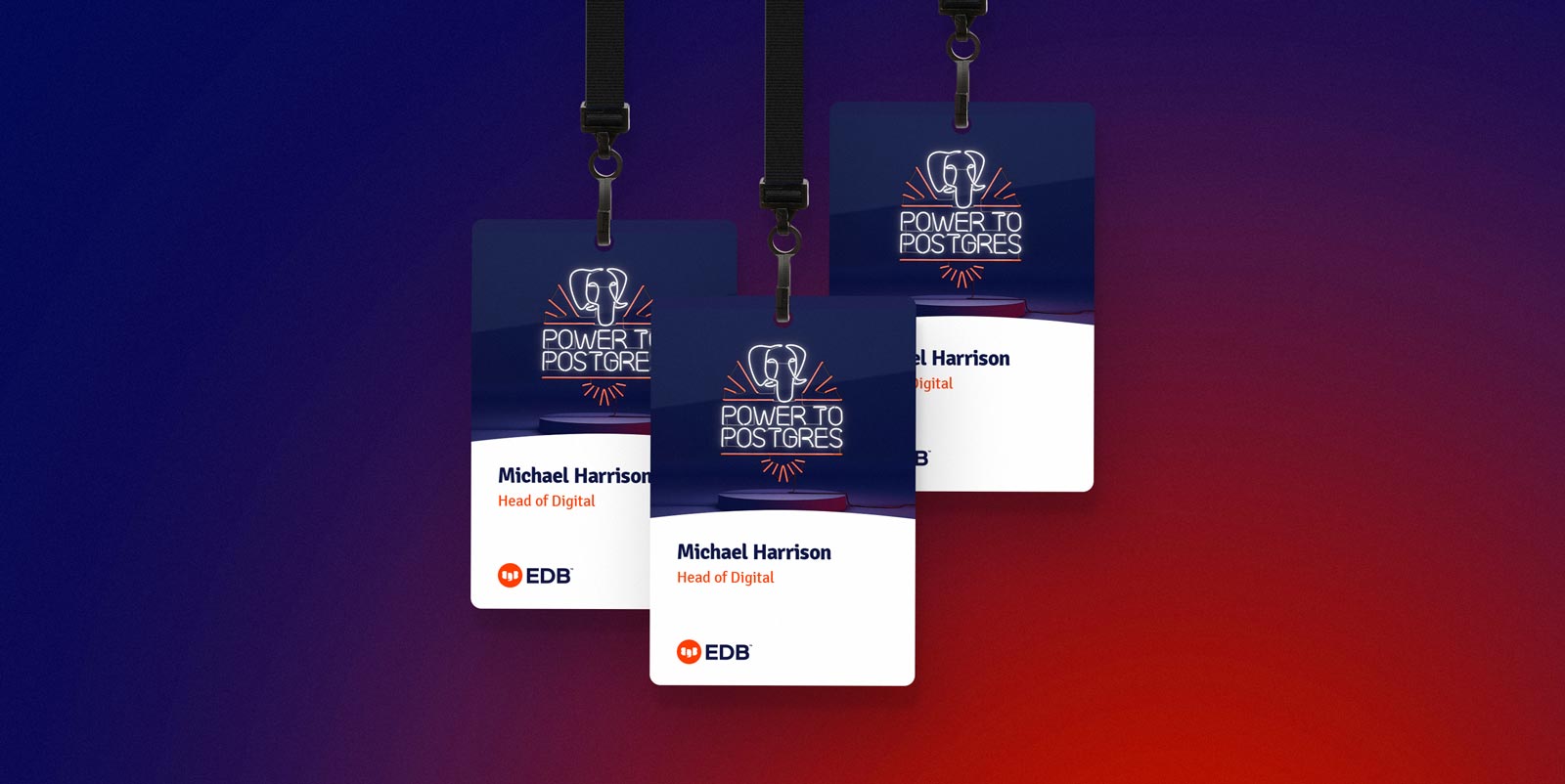 The Outcome
EDB now has a genuinely original, distinctive brand that's turning heads both in their business, and among their customers. Our work led to a new logo (based on that Postgres elephant), tagline, tone of voice and manifesto about the business. Alongside a brand book, key templates for content, social headers, written style guide and an image bank. We also handled the media launch for the new EBD brand.
They said…
'Great job team. Thanks for your creativity, collaborative approach, and follow-through. I'm proud of the work, and if anyone asked me for a word to describe our agency partner, I would say, "aplomb".'
- Brad Noble - Chief Experience Officer - EnterpriseDB
Our work
Hectare Agritech
Raising the profile and subscribers to Hectare Agritech's SellMyLivestock platform
Read more
Our work
Neos Networks
A cross agency project to rebrand, rename and relaunch SSE Enterprise Telecoms as Neos Networks
Read more